Replacement Gutter System in Newport, RI by Gutter Pro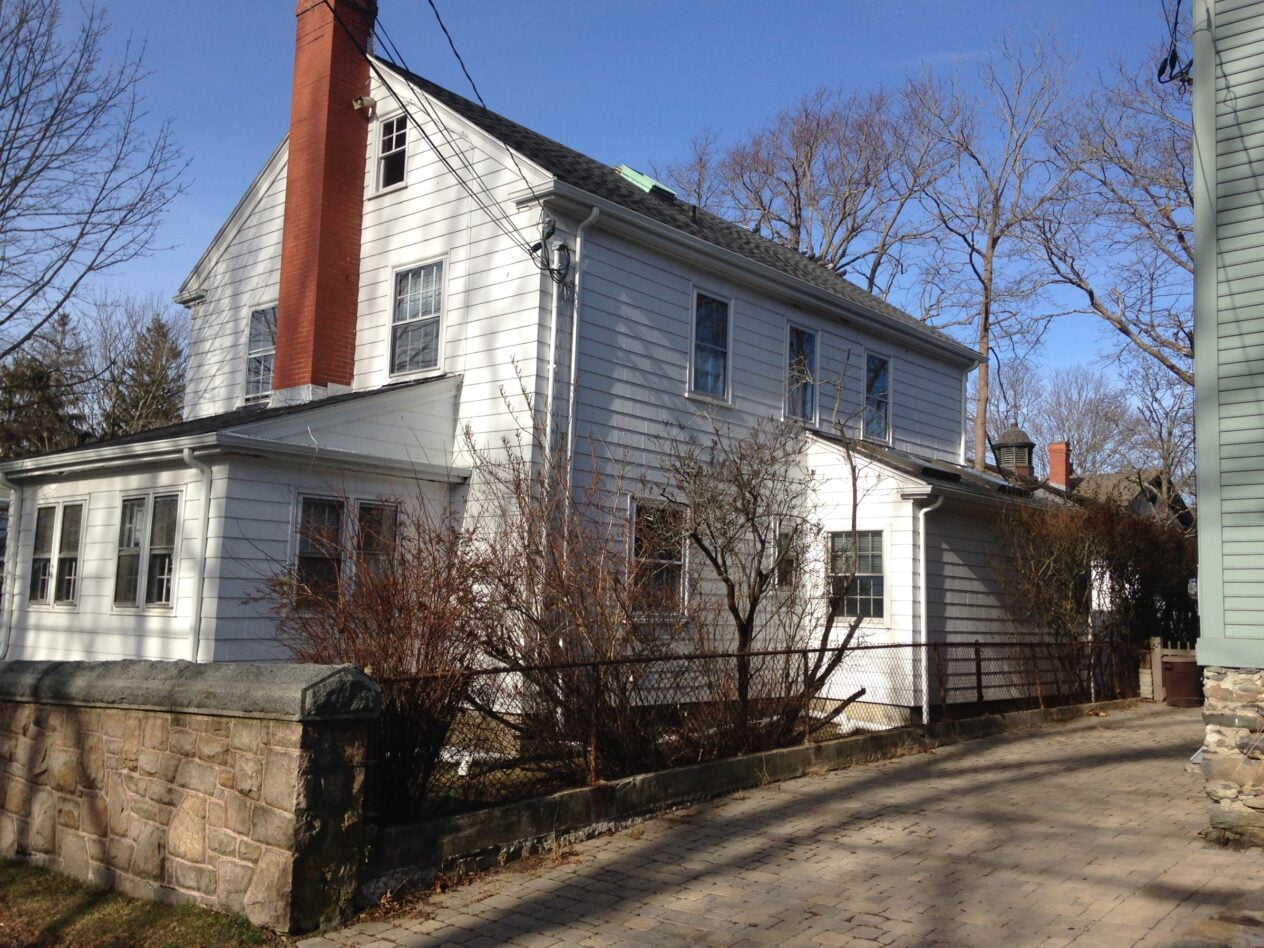 This old home in Newport, RI presented a lot of challenges to our gutter installation crew. The old wood gutter system was installed onto a notched rafter and then lined with copper to try to prolong the life of the gutter. It worked for a long time but once water got under the copper and was trapped the wood gutter started to rot.
Gutter Pro was called in to come up with a cost effective solution as the owner did not want to invest in replacement with a similar wood gutter. Everything was removed and new fascia boards installed with 5″ k-style seamless aluminum gutters. The end result is neat and clean and didn't break the bank.