Your Go-To Leaf Protection Company
When you've had enough of dragging out the ladder every time the gutters stop functioning the way they should, you most likely start researching leaf protection. Do you need leaf guards, gutter guard, leaf screen, gutter cover? With so many products out there at all different price points, how can anyone make an educated decision on what product will best serve their needs – and work as advertised on their home?
Gutter Pro Enterprises has installed millions of feet of gutter in Massachusetts and Rhode Island over the last 40+ years. Along the way, we have seen many products come and go from the marketplace. The major separation between the leaf protection products is that some are guaranteed and some are not
Outstanding Gutter Solutions

Alu-Rex products are the most advanced on the market. Incorporating the latest gutter technology, they offer superior durability and debris protection. They're designed to the highest standards by Alu-Rex experts and installed by our quality-driven teams. You can extend the lifespan of any seamless gutter by installing it with high-performance Alu-Rex products.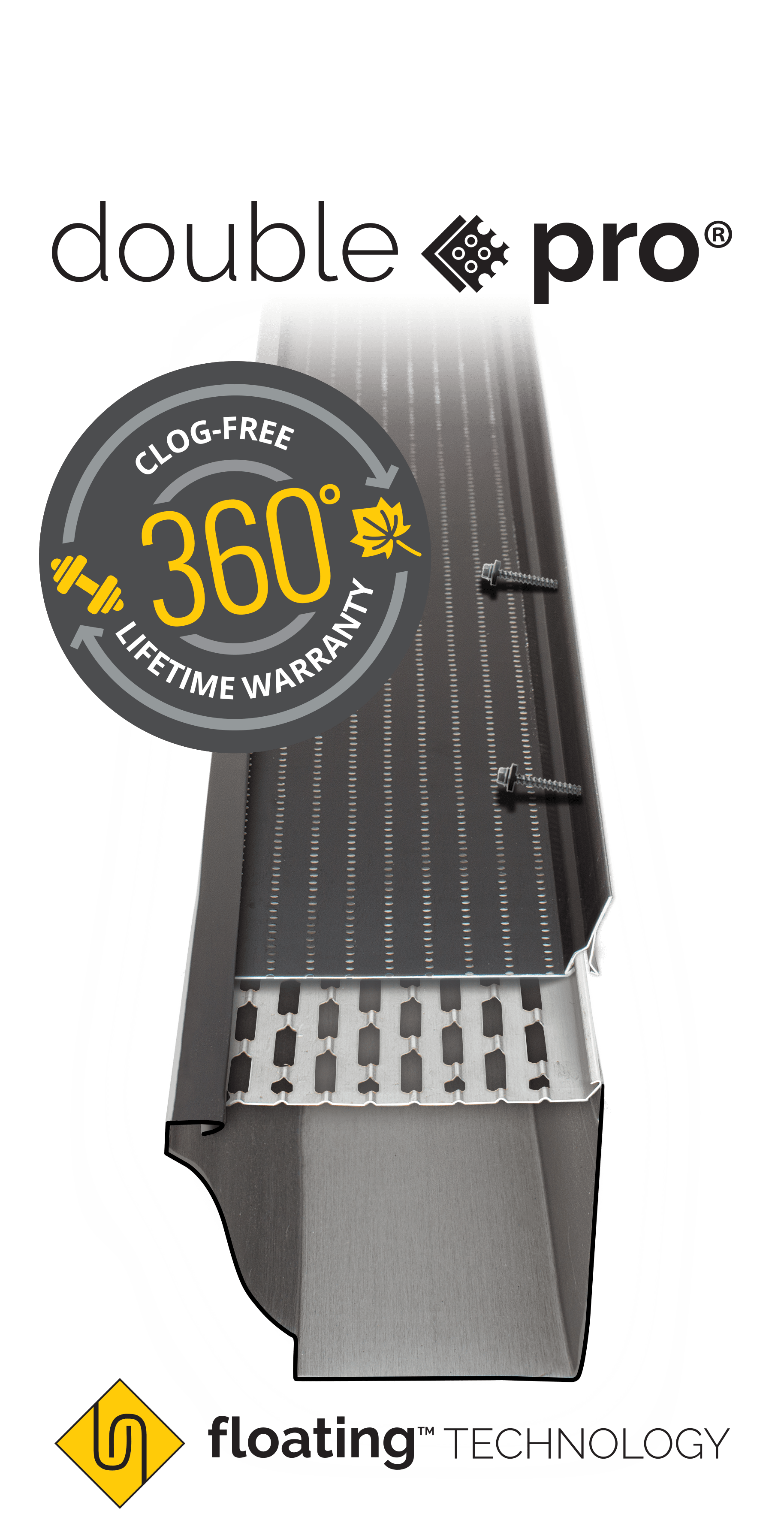 DoublePro® Continuous Hanger™ with Built-in Dual Screen Gutter Guard
DoublePro® is a patented dual-action gutter protection system. This continuous hanger™ with built-in dual screen gutter guard is designed to stand up to the worst weather conditions in North America and keep your gutter free of debris and ice year after year.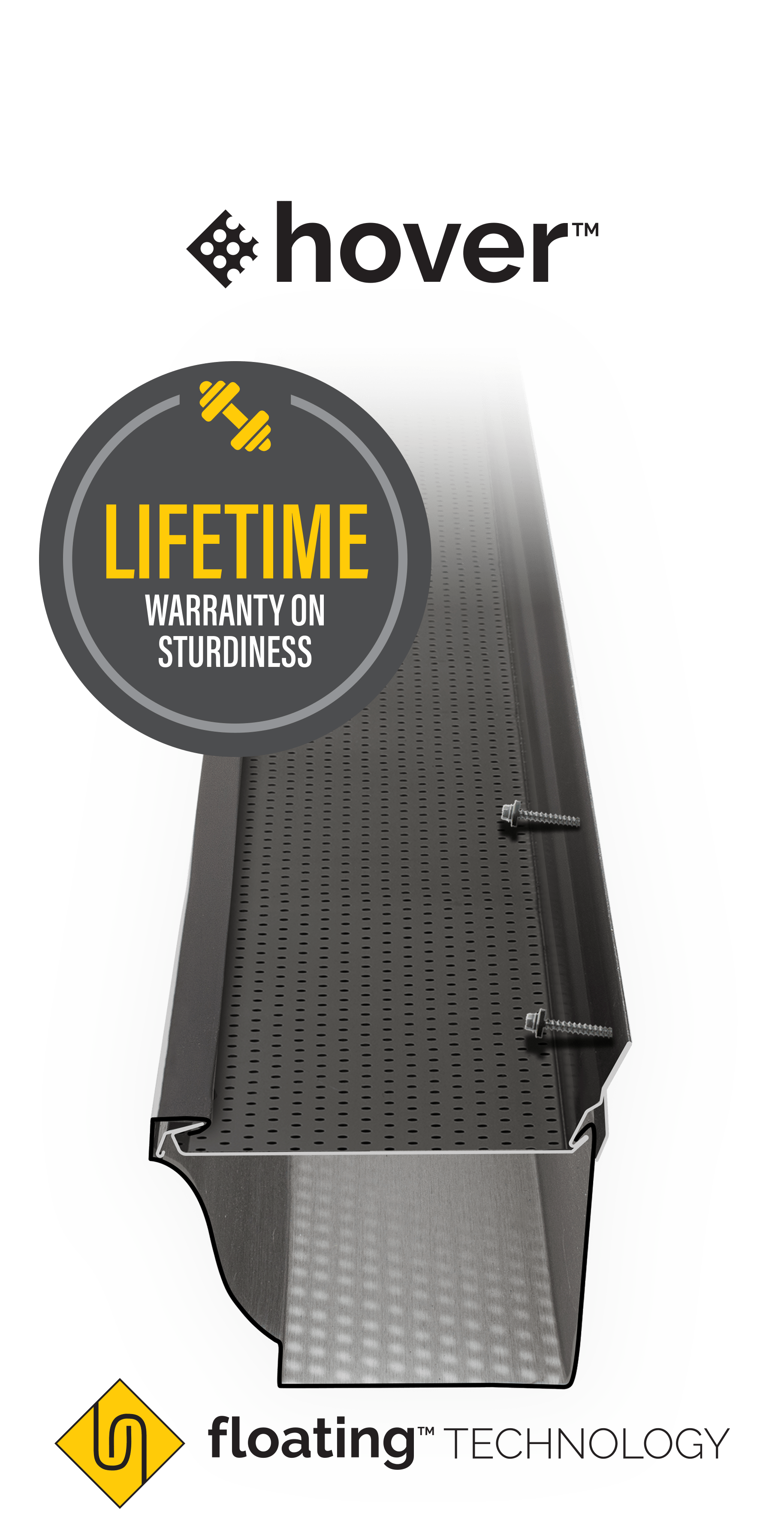 Hover™ Continuous Hanger™ with Built-in Single Screen Gutter Guard

Hover™ is the improved continuous fastening system with built-in single screen gutter guard that allows to suspend gutters instead of screwing them through using the patented Floating™ technology. It is also compatible with hemmed back gutters.

Install with proven, cutting-edge technology
With the Floating Technology™, gutters can be suspended from the building fascia without even puncturing them. As a result, they maintain integrity and are free to change shapes.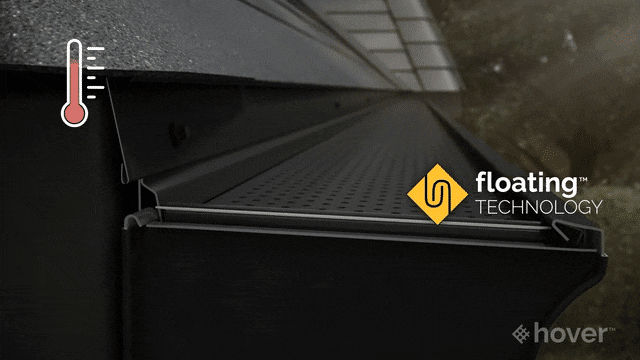 The Springback Technology™ will prevent gutter distortion under a weight of over 400 lb per linear foot, by distributing the pressure along the entire length of the Hover continuous hanger.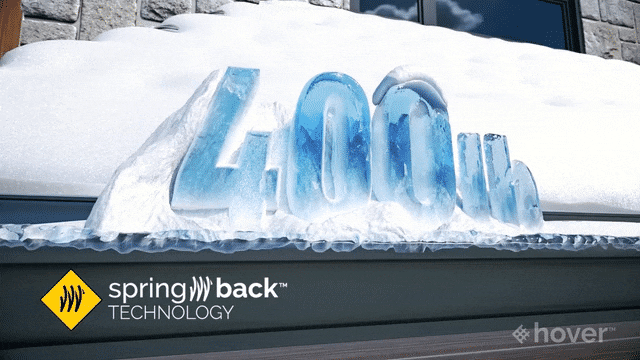 FIND OUT HOW MUCH YOU CAN SAVE:
FIND OUT HOW MUCH YOU CAN SAVE: