Half-Round Gutters in Mattapoisett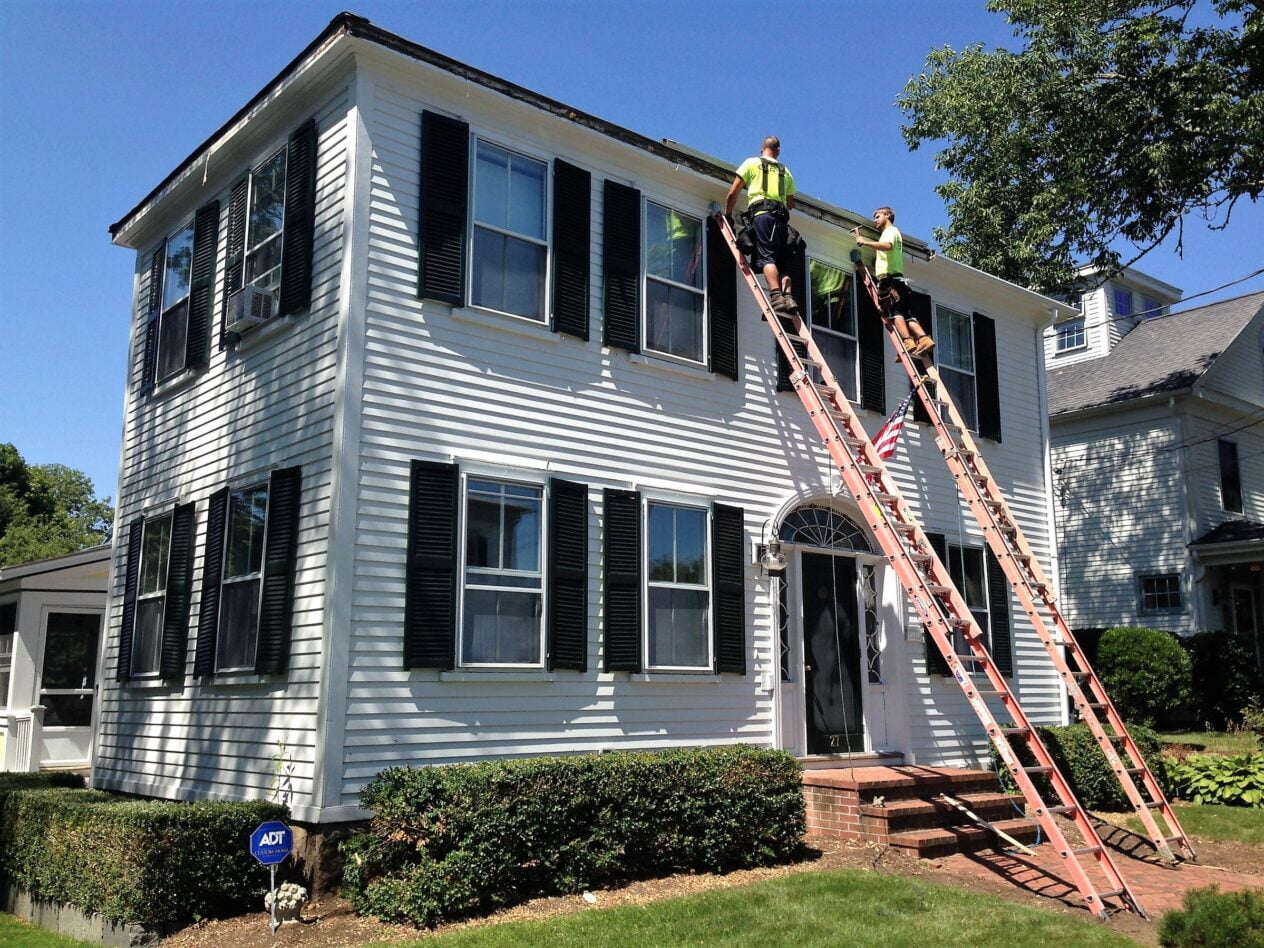 It wasn't too long ago that the crew was in shorts working on one of our trickier gutter installations of 2016. This Half-Round Gutter installation in Mattapoisett, MA has: Old gutters to remove, Fascia to replace, Aluminum Fascia Coverage to install, and some classic Half-Round Gutters to cap it all off. Did we mention the giant wall arborvitae we had to content with on one side of the house? The final product was well worth the effort.
For gutter installations, easy and difficult – call Gutter Pro!