New Fiberglass Gutter Installation in Plymouth, MA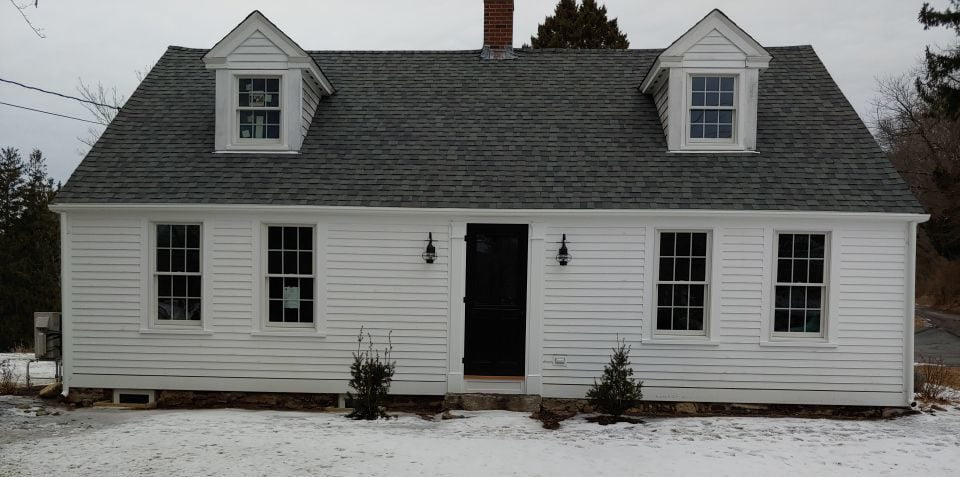 America's Hometown
" – it is not difficult to find old buildings that love to sport the classic historic look. This building constructed originally in 1900 is no exception, utilizing the sleek wooden appearance of the
newly installed
Fiberglass Gutters
without the maintenance that comes with having traditional
Wooden Gutters
. Fiberglass gutters are certainly elegant to gaze upon, what's hard to see is how effective they really are! With their large capacity 4×5 or 4×6 size,
Fiberglass gutters
are able to handle all the water they need to while resistant to the other elements. Fiberglass gutters are perfect for salt-air environments and do not expand or contract due to temperature fluctuations, making them ideal for anyone seeking to combine efficiency and aesthetics. Check out our other
Fiberglass Installations
and see if Fiberglass gutters are right for you!