Fiberglass Gutter and Versatex Fascia at Milton Cemetery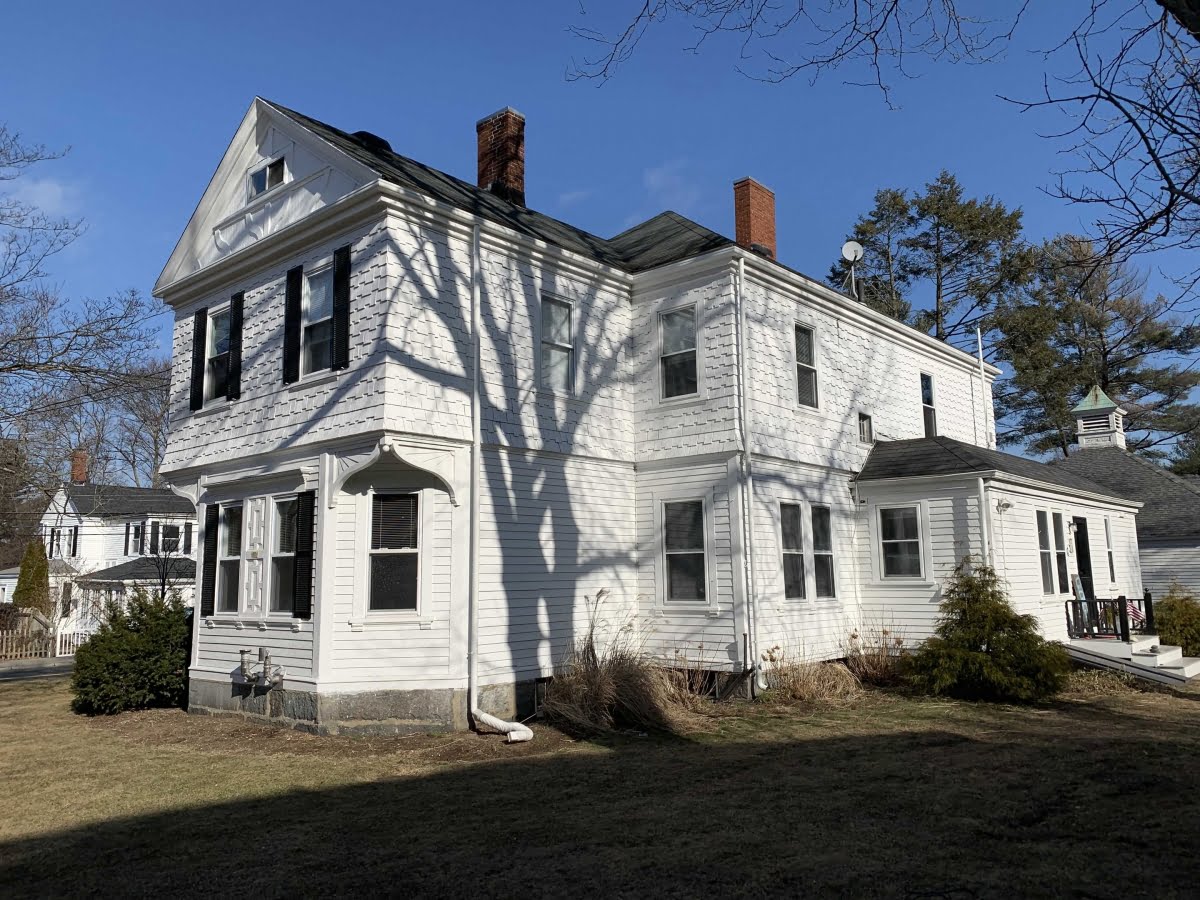 Milton Cemetery contains some of the best examples of funerary art from the colonial times to the Victorian era. Milton Cemetery is an historic garden cemetery, it was established as the Town's only cemetery in 1672 and is listed on the National Register of Historic Places.
This old Victorian style home on the grounds of the Milton Town Cemetery was overdue for replacement of the old wooden gutters and fascia boards around the upper perimeter of the house – and aluminum gutters would not have been appropriate for the age and style of this elegant home.
New Versatex fascia and FiberGutter was installed by Gutter Pro to replicate the look of wood gutter. The lower aluminum gutters on the lower roof line will be a project for another day…