Beautiful Gutter Transformation on Historic Home in Belmont, MA by Gutter Pro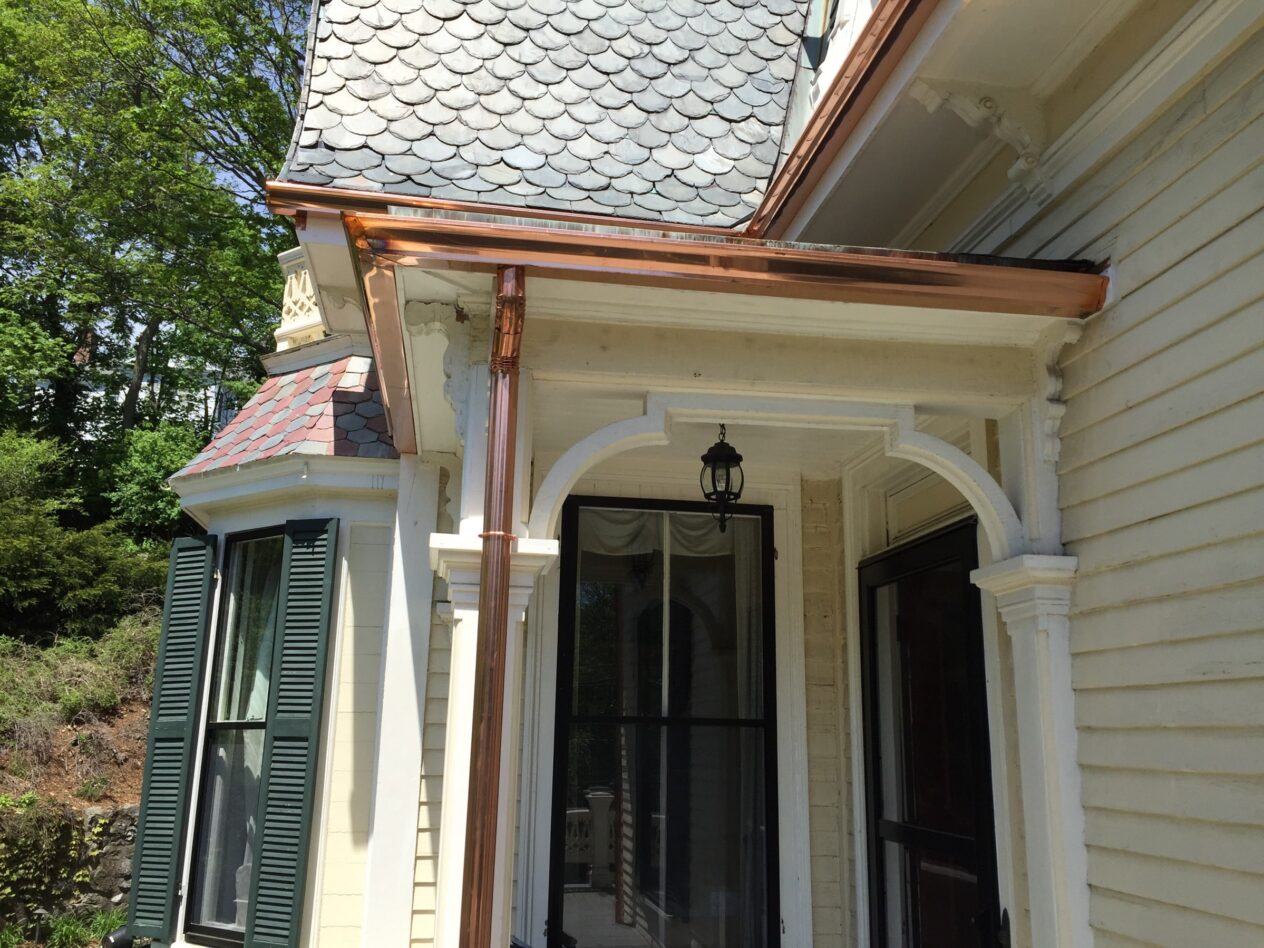 Gutter Pro was contracted to transform this beautiful old home in Belmont, MA. The wood gutters and trim had been neglected and water was causing a lot of damage to the home.
Gutter Pro removed all of the rotted wood gutter and fascia trim. Some of the rafter were rotted and in need of repair. New Azek fascia boards were installed with seamless copper gutters and round corrugated copper downspouts to complete the look.
The final result after a few week was a beautiful new copper gutter system and fascia that will never rot again. This home's drainage system should be good for another 100 years.