Seamless Aluminum Gutters by Gutter Pro-Yarmouth, MA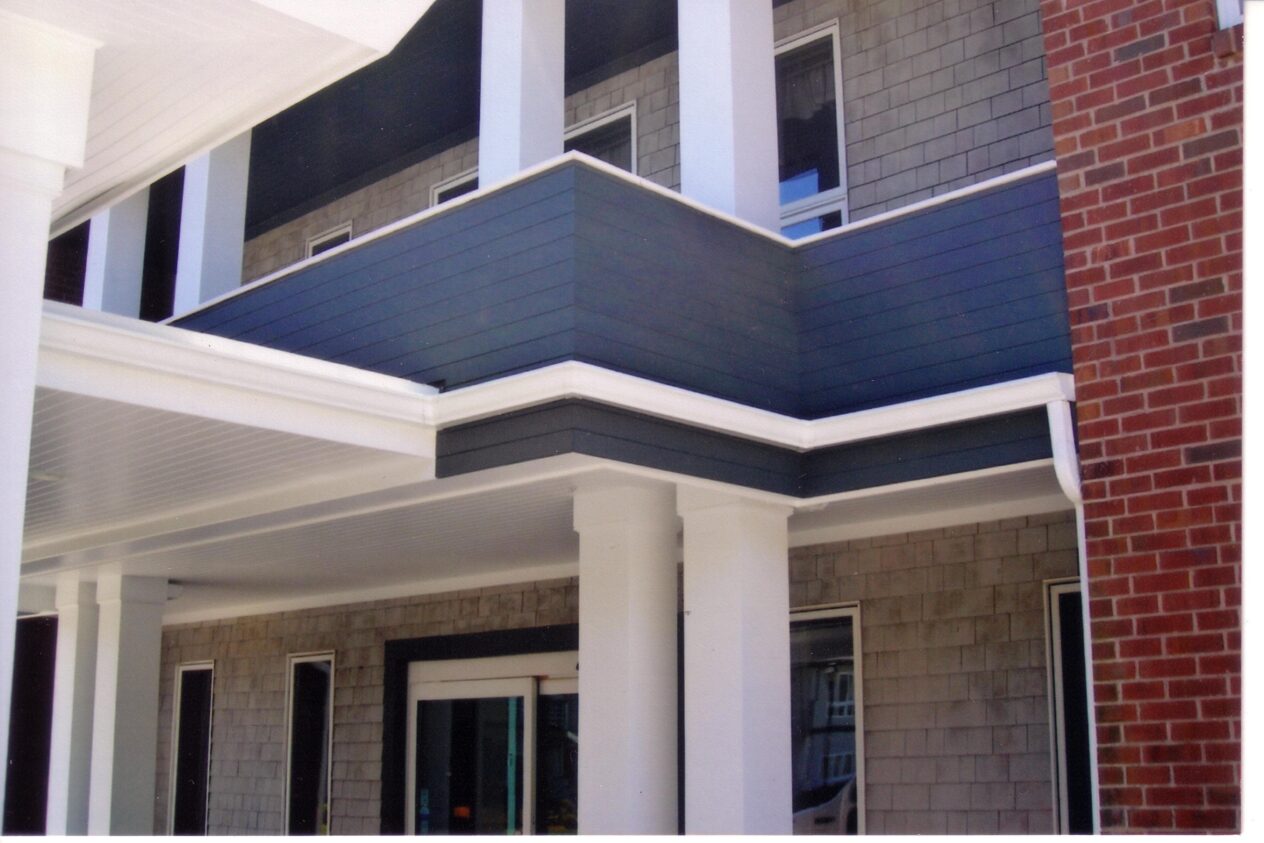 Yarmouth, MA
remodeled the front entry of their building and needed to add some gutters to try to minimize water run-off from re-freezing and creating an icy hazard at the car port. Downspout placement was difficult as the water needed to be directed off the pavement. There were also roof drains from the flat roof that needed to be captured.
Gutter Pro
came up with a custom configuration of
gutter and downspout
to capture the water and drain the water away from the pavement and walk ways.