New Fiberglass Gutter System Installed in Falmouth, MA by Gutter Pro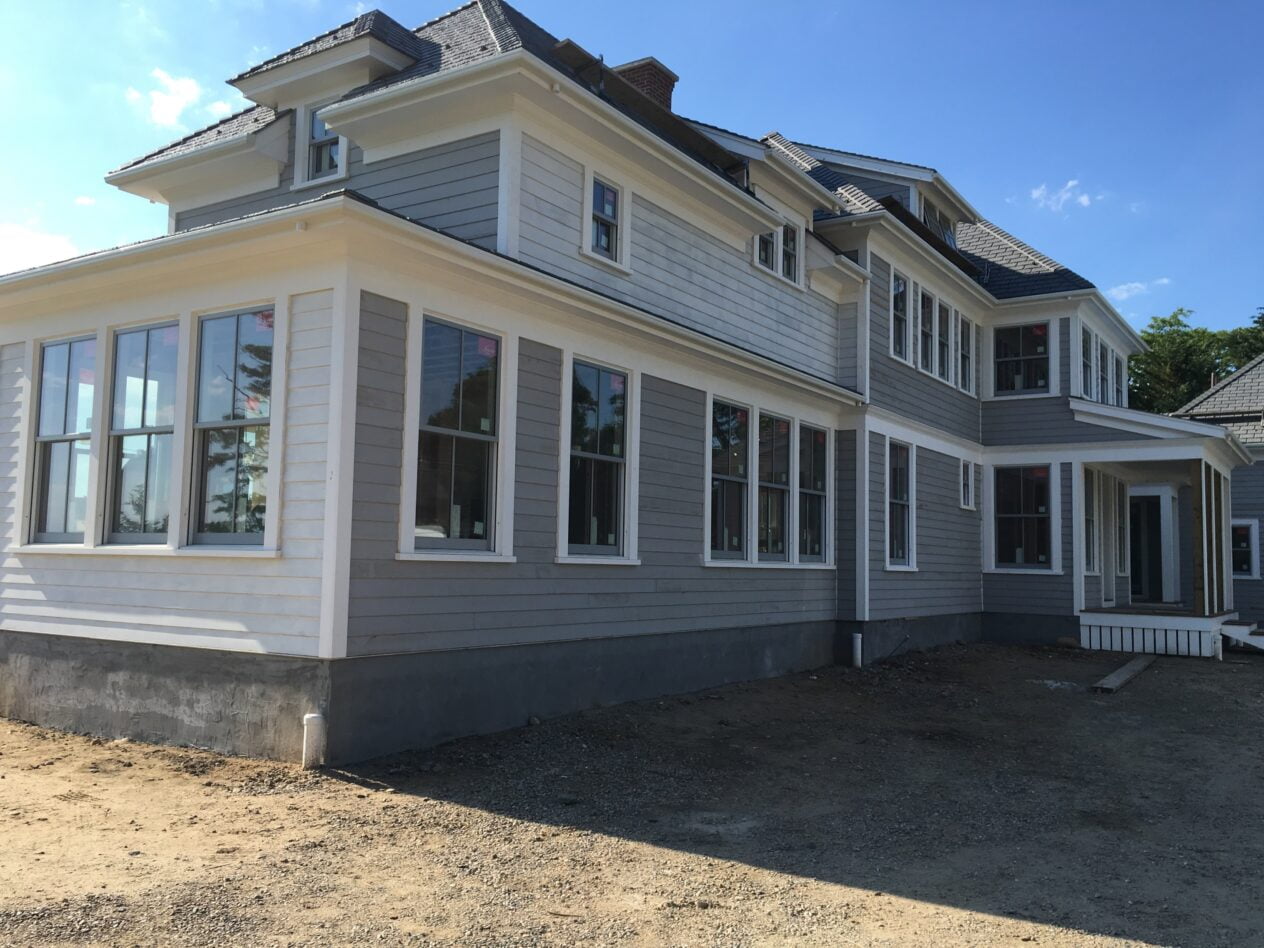 Gutter Pro recently completed this installation of Fiberglass gutter in Falmouth, MA. Downspout installation will be done after the siding and painting are complete.
If you want a gutter system that looks just like old wood gutters that carries far more water is backed with a 50 year warranty then you need Fiberglass Gutters from Gutter Pro. Wood gutters are still installed today but they don't last like the gutters put on homes years ago. They rot out quickly and require annual maintenance.
Fiberglass Gutters by Gutter Pro are made to be an exact replica of 4×5 wooden gutters. All corners and joints are seamed together with fiberglass mesh and a proprietary resin to ensure the gutter never leaks. Downspouts can be aluminum, copper, galvanized or any other material.